Upcoming Events With Voler Systems
Voler Systems hosts Meetups and Webinars most months on topics that are relevant to IoT, wearable devices, medical devices, sensors, wireless, ultra low power, electronic design, motion control, FPGA development, and more. Here are the latest upcoming events and links to sign up to join us.
Sensors Converge Conference



Walt Maclay and the Voler Systems team will be present and collaborating with Wireless Communications Alliance (WCA) as part of an exhibition at Sensors Converge. WCA will be speaking and will invite local speakers to be interviewed. Sign up to attend the Sensors Converge in the link below.
Sensors Converge will take place in San Jose, CA on June 27-29, 2022.
Use the PROMO CODE: SC22SPEAKER to get $100 off the All-Access Pass!
Date and Time: June 29 2022
12:00 PM Pacific Time
The Post-Pandemic 'New Normal' is Here to Stay: Remote Patient Monitoring
Online Webinar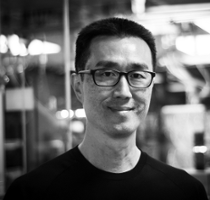 Speaker: Sam Liu, VP of Marketing at VivaLNK
Details: The pandemic has accelerated the adoption of remote patient monitoring technologies in multiple medical domains around the world. In this session, we'll examine actual uses of remote patient monitoring in real-world applications for both virtual care and clinical trials.
Date and Time: July 20 2022
12:00 PM Pacific Time
How to Drive Success in IoT Product Development from a Designer's Point of View
Online Webinar and In-Person at the Voler Systems Office

Speaker: Arne Lang-Ree, Co-Founder & CDO at Spanner Product Development
Details: Devices in the IoT universe are at increased susceptibility to a technology-first approach to design since market acceptance places much value on bleeding edge technologies. Certainly, while optimal performance achieved with leading technologies can play an important role in the success of a new product, we will talk about other perspectives and practices driving success through design, maybe with even greater influence on product success than the specific technologies employed.
Date and Time: June 23 2022
12:00 PM Pacific Time
Wearables for Improving the Life of the Elderly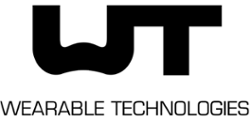 Wearable Technology Conference
Walt Maclay is speaking on a panel at the Wearable Technology Conference, at 2:30 PM, on July 27, 2022.
Details: One in six people in the world will be over the age of 65 by 2050, up from 1 in 11 in 2019. Technology innovations in sensing, power, and connectivity have made huge progress in recent decades with wearable devices such as smartwatches, smart glasses, smart patches, smart clothing, etc. This panel will share insights into the markets, design process, and the innovations around the world of wearable devices that can improve the daily lifestyle of the elderly.
Additionally, if you would like to promote your presence at our conference, you can forward the code "WTRocks" to your network, which will give you a 10% Discount on the tickets.
The tickets are $500 to $1000, so this is a big deal.
Date and Time: July 27 2022
14:30 PM Pacific Time
View Recordings Of Past Events With Voler Systems
Adhesive Challenges with Wearables and IoT Devices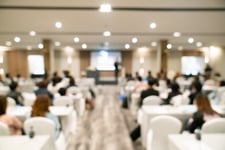 Designing a medical device has many challenges. Creating wearable medical devices that stick to the skin is high on that list of challenges. For wearable devices to function as intended, they need to have a secure, reliable hold for the desired duration of use. Adhesives play a crucial role in ensuring that devices don't fall off or injure the skin.
JoAnne Moody explores selecting adhesives for Wearable & IoT Devices in this session. Based on the increasing trend for devices attached to the skin, it is essential to consider adhesive selection early in the design phase. Key factors to consider include device design and application needs, such as wear time, wear location, sterilization, and biocompatibility. Skin adhesive development steps involve mockup prototypes and tests.
Speaker: JoAnne Moody, Principal Consultant and President of Zeta Scientific LLC
Date and Time: April 06 2022
12:00 PM Pacific Time
How to Successfully Bring a Product to Market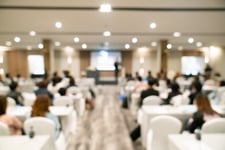 Is your R&D on mute? Advances in component technology have enabled new design and development options for a host of medical and consumer medical devices. Material science, miniaturization, higher capacities, and manufacturing process improvements all can contribute to better, faster, cheaper products. Wow! But technology (and a great dev team) alone don't ensure an on-time, on-budget launch nor market uptake.
How do companies and entrepreneurs get ahead of the game, given equal access to new technologies? Where and when in the development process should you double down your bets? How can you uberize your innovation, and for uptake among which segments and customers?
View the presentation and discussion on how to increase the odds of successfully bringing a product to market.
Speaker: Jessica Ching, Digital Health Commercialization Innovator, Speaker & Executive
Date and Time: May 16 2022
12:00 PM Pacific Time
8 Best Practices of Product Realization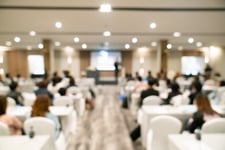 Learn the 8 Best Practices of Product Realization to successfully launch your product into the market on time and within budget.
In this webinar, you will learn the critical warning signs of an unsuccessful product launch including:
Slipping schedule
Exceeding budget
Missing product requirements
Speakers: Michael Keer, Shirish Joshi, Jay Feldis, and Mark Frederick
Date and Time: July 02 2022
20:57 PM Pacific Time
Clients who trust us















Expert Design Engineering
The difference between prototype and production hardware
Interested in Learning More? Contact Us Today!