Clients who trust us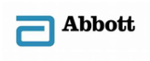 Our Expertise
Medical
Wearable Devices
IoT
Sensors
Wireless
Ultra-Low Power
Electronic design
We specialize in wearable and IoT devices for companies of all sizes that are creating medical and consumer products. We have deep knowledge about sensors, wireless communication, power management for battery operated devices, and medical devices. Since 1979, our design process mitigates technical risk, making your product easy to manufacture.
Wearable Devices
We are sensors and embedded firmware experts and have developed many wearable technology products, particularly ultra-low power designs with sensors and wireless transmission.
We provide electronic and embedded software services to collect data, monitor the status of the sensor devices, and provide over-the-air updates.
Medical Devices
We provide electronic design and embedded firmware consulting from concept and design to production of medical devices for human use. Since 1979, we have developed hundreds of medical devices up to class III, including wearable devices, heart pumps, and liquid biopsy platforms. We are experts at the design and development of high-quality products and test systems involving sensors and measurement electronics.
IoT Design
We are IoT consultants with sensor, power management, embedded firmware, and wireless expertise. Voler Systems has extensive experience in the development and design of sensor-based IoT smart devices, wireless products, and gateways. This includes embedded software to collect data and status from the sensor devices, and over-the-air updates.
Embedded Systems
Embedded systems with FPGA are on the rise, offering a flexible, low-risk path to successful system design—boasting optimum cost efficiencies along with value-added capabilities and long-life cycles for diverse applications. Voler Systems has extensive experience in the development and design of embedded control systems with sensors, actuators, and FPGAs. Voler Systems will develop specifications from your ideas, creating innovative designs, and producing high-quality products.


Ultra-Low Power
The biggest challenge in a wireless medical device is battery life: how to maximize the length of time between charges given the anticipated level of use. One big factor is the power need to transmit the required data volume over the desired distance. Voler Systems understands how to combine system design, circuit design, and software to achieve the optimum solution. We conserve power by limiting transmission power, shortening transmission and receive time, using low power sensors, and shutting down unneeded electronics.
FPGA Development
FPGAs are available in a range of capabilities and power consumption requirements to suit your specific needs. Our embedded systems digital circuit design engineers have developed FPGA designs with Xilinx FPGAs, Intel (formerly Altera) FPGAs, Microchip (Microsemi) FPGAs, and Other FPGAs and CPLDs. Voler Systems has expertise developing FPGA designs for medical devices, image and video processing, high-speed memory interfaces, system integration, architecture development, and design optimization.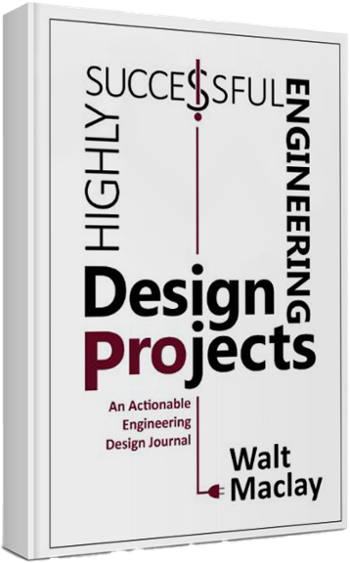 Our Design Process
Well-written requirements – we can help you write them
Accurate schedule and budget estimate
Weekly comparison of the plan to actual schedule and budget
Weekly meetings to discuss technical risks, schedule, and budget to ensure good communication
Very senior engineers with years of experience
This book maps out a plan and subsequent actions required to make engineering design projects successful.
Read About How to Stay on Budget, on Time, Every Time by Walt Maclay.
A great way to start the day
No better way to start the day than by receiving a thank you from a client! "I want to thank you for your work on this project. Voler's approach from quoting the project to completing the work was a rewarding experience, particularly the way risk is built into the proposed budget. I have let others within the company know that I was extremely satisfied with my interaction with Voler in case they have similar projects in the future."
Accelerated Our Product Development
By choosing Voler for our FPGA design needs we were able to accelerate our product development significantly. Not only was the board layout perfect, but the FPGA code has not needed a single revision. I highly recommend Voler to anyone needing quality electronics design.
C. PETER LOTZ, HARRIS CORP
Medical Rehabilitation Device Product Design, Software
I was very pleased with the fixture your group developed for the VPULSE System. Your quote was accurate, and you delivered it to the schedule. The tester performs well at our off-shore factory. I was particularly pleased with the additional efforts of Stuart on a Saturday in which he completed work in time for me to catch a plane to our factory that evening. The work he did at the last minute worked and was the sort of effort I look for in our partners. I plan to use your design services on an on-going basis.
Howard Edelman, General Manager
Review for Medical Device Design Engineering
"We used Voler for their full service R&D consulting services. Their consulting services ranges from initial concept and design all the way to the production end. We also use them for test systems including sensors and measurement electronics. Their team knows the regulatory process and procedures and delivers high quality products in a timely manner and on budget. We have been very pleased with their consulting services and have even recommended them to a neighboring company."
Bill, CEO/owner
Non-invasive hemodynamic monitoring system
"We used Voler to help us design and develop a next generation non-invasive hemodynamic monitoring system. They had all of the expertise and resources to deliver everything we needed. They even spend countless hours working with us in the design FMEA."
Vendor Op
Medical Device Product Design
Voler is "well suited for medical device design and development. Very detail-oriented and efficient. Very collaborative staff."
VendOp
Software Programming – Great Engineering Team
"They helped us with product design and specs. Their team was extremely knowledgeable and easy to work with. They answered our questions thoroughly and in a timely manner."
VendOp
Strengths: Customer Service, Identifying Risk, Best Design Approach
"Voler is really good at identifying risks and finding the best way to do a project."
VendOp
Key Engineering Resources for Instrument Development
"Voler Systems were able to provide key engineering resources that we needed quickly for our instrument development. They are easy to work with and are genuinely concerned with our success. They have positively contributed to our engineering efforts and have been a valuable partner in helping me achieve my goals as an engineering professional."
Scott Helgesen, Director of Engineering, Roche Sequencing Solutions
Happy with their effectiveness and professionalism
"I appreciate the great work that Voler has been performing. Voler's team has assisted us with many problems, fixed code from an outside consultant, added features that were required by the company and aided in the training of company employees on the current code. We have been very happy with their effectiveness and professionalism."
Jesse Martin
Great custom solutions!
We reached out to Voler as a design partner to customize a client prototype. Extremely professional and thorough in his schematic design with great programming knowledge. Customer service was great as he kept us informed throughout and updated at each stage of the development. Great product quality, accurate quotes, within the budget that yielded a high-end prototype. Will continue to use going forward.
GoPro99
Resources
Check out our resources section to do a deep dive on the latest electronic design trends, read some success stories, and find out how we can help you make products that are on time, on budget, and easy to manufacture.
What Are The Security Issues For IoT Devices
The Internet of Things Report estimated that...
Interested in Learning More? Contact Us Today!